What size should I get?
Updated a year ago

The Pebby Forevee LLC brand is all about comfortable and flattering fits. 
Our tees are specially made to be about 8 inches longer than average tees. We do this so that you don't necessarily have to "size up" to get a longer length for booty-covering purposes. 
We highly suggest taking a tee that you already own and love, and comparing measurements with our Size Guide that can be found in each Side Slit Tee listing for the most accurate fit!
Because our tees are constructed to be more of a unisex fit, the "Bust" measurement will be the same width and circumference from armpit to armpit and all the way down. 
You can lay your item out flat on a flat surface, measure straight across the width, and then double that measurement to achieve our "Bust" measurement.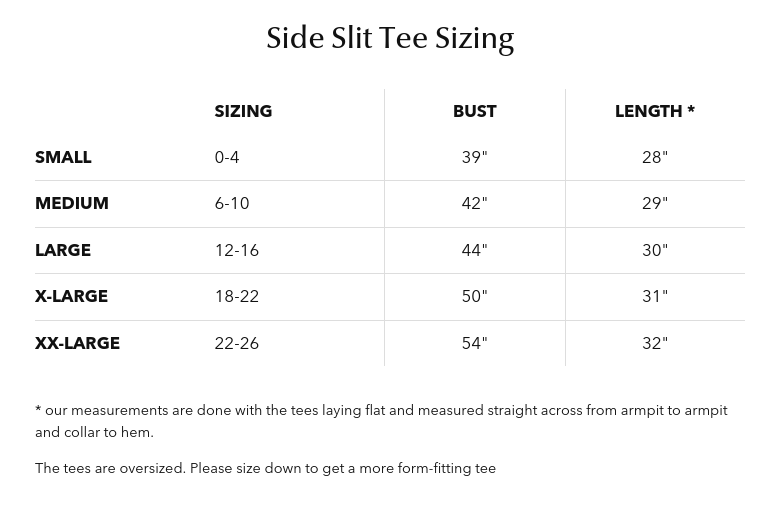 Was this article helpful?